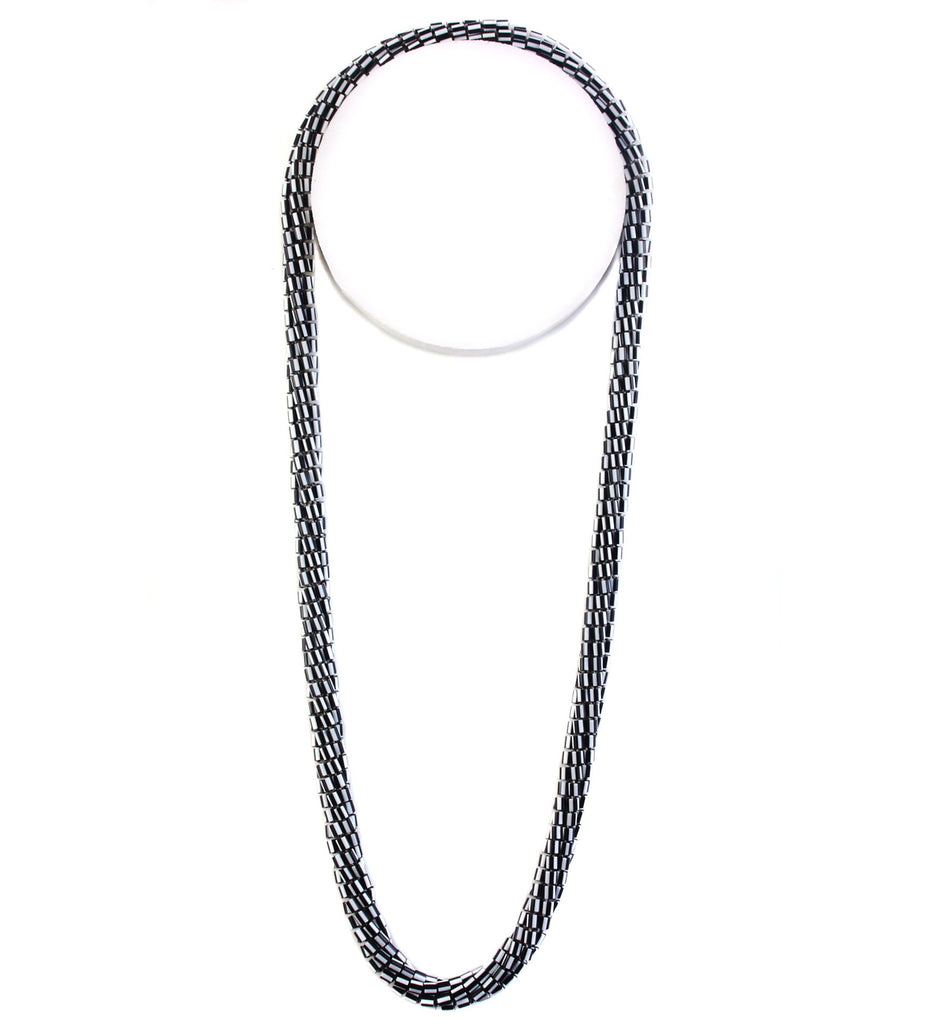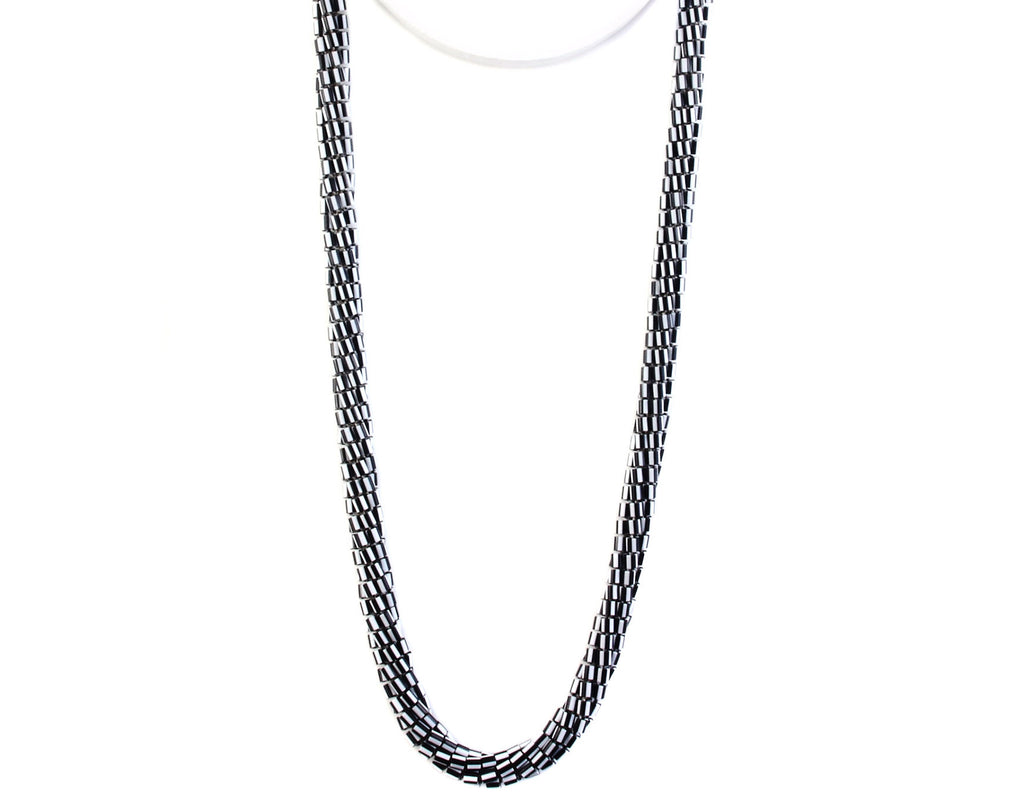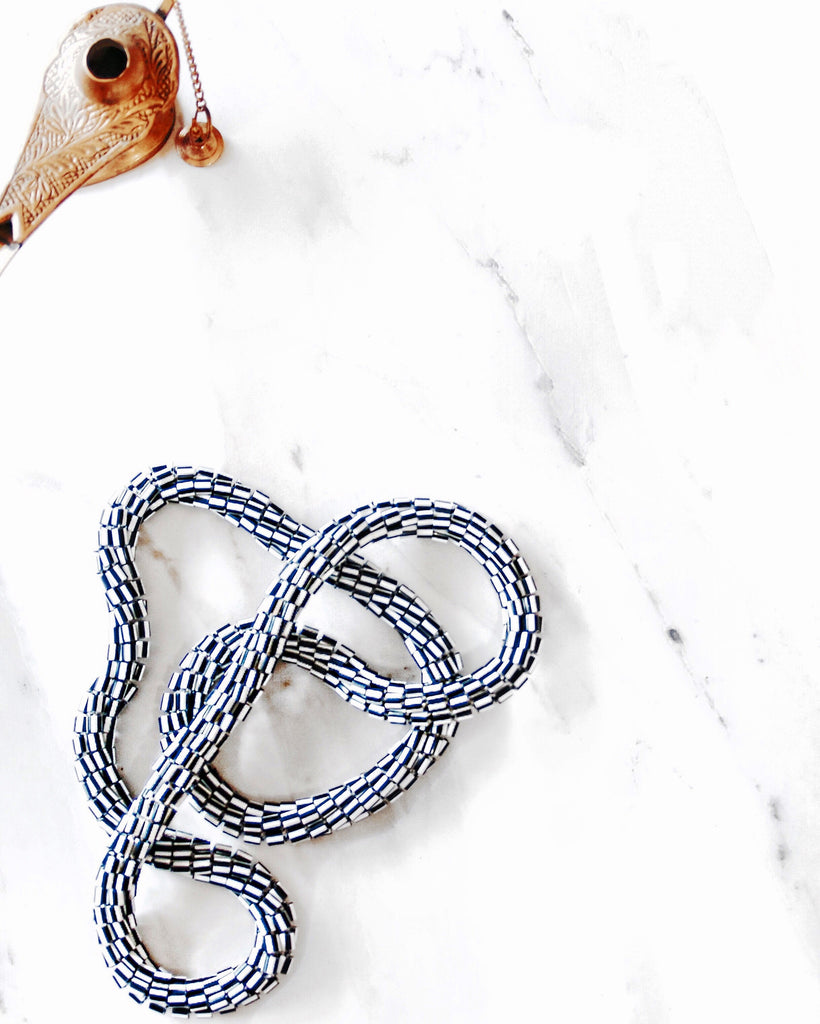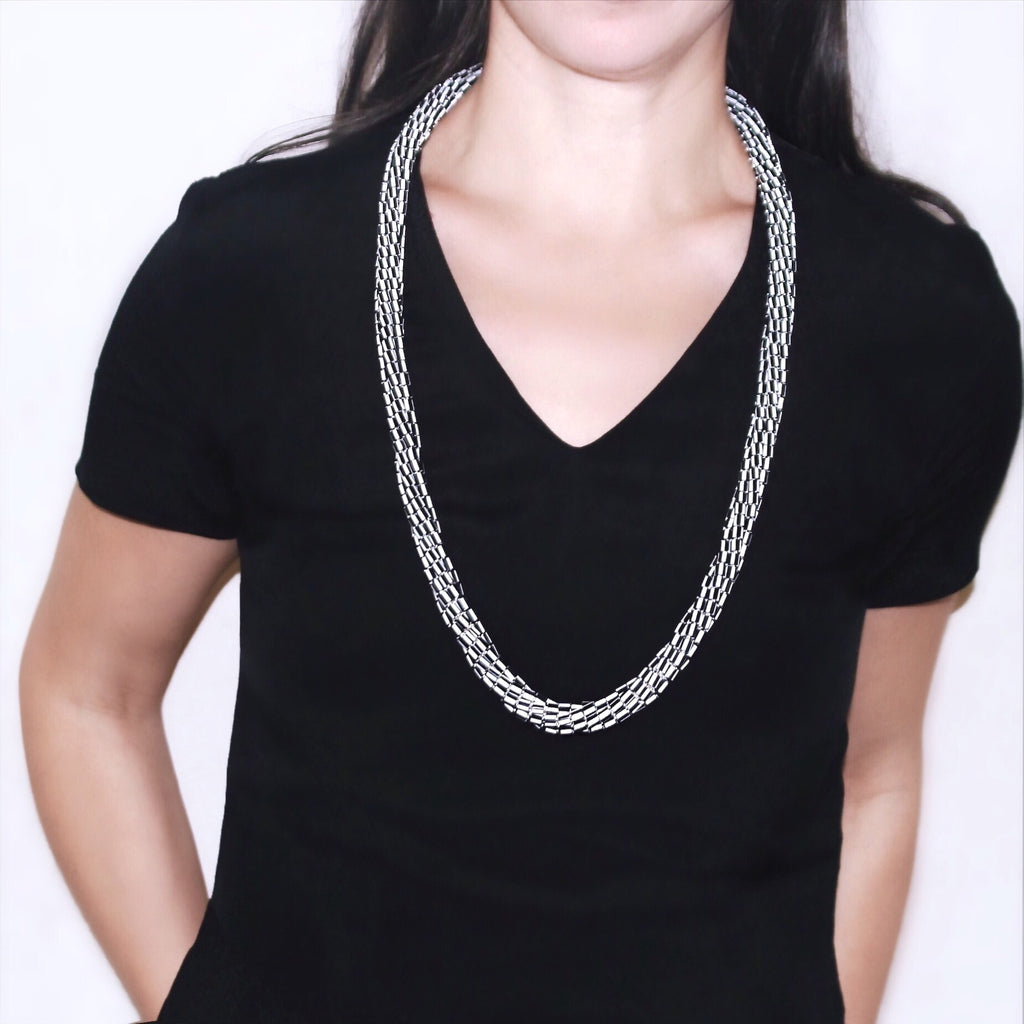 $130.00
$0.00
Mobiüs Torus™ Necklace - BLACK/WHITE STRIPE
In short form, Mobiüs is a mathematical term that describes a half twist given to a flat curved two dimensional surface while torus describes a three dimensional circular structure. The idea of the Mobiüs Torus™ Necklace came about while looking at leis and an urging desire to combine old tribal jewelry techniques and ideas and breathing new life into them with new world materials to make something similar.
The Mobiüs Torus™ collection is truly unique and one that will always make a statement! These pieces are intended to make a bold statement, so we ask that it be worn deliberately, smartly, and with confidence!
3D twist necklace. Lightweight, fresh, modern, and made of hypoallergenic materials.
Details 
- 38mm diameter (thick), 40 inches long
- unisex