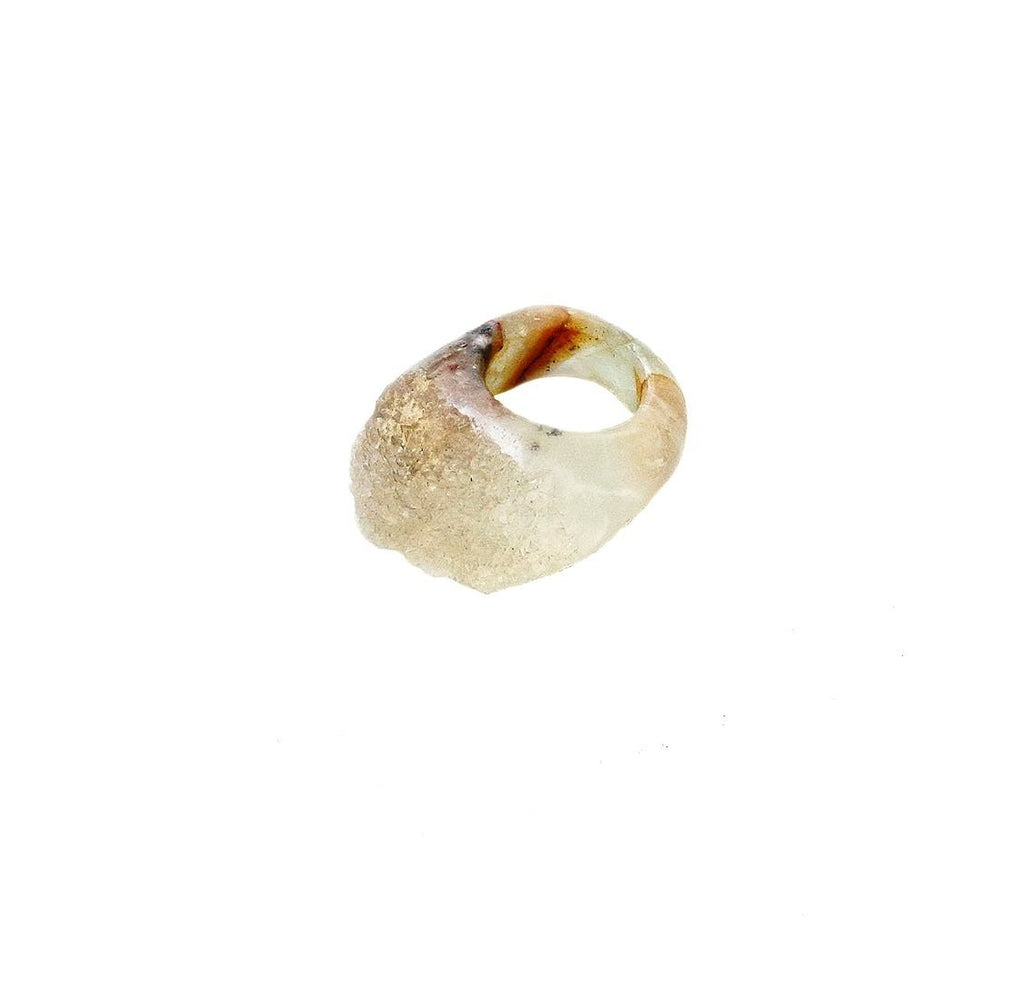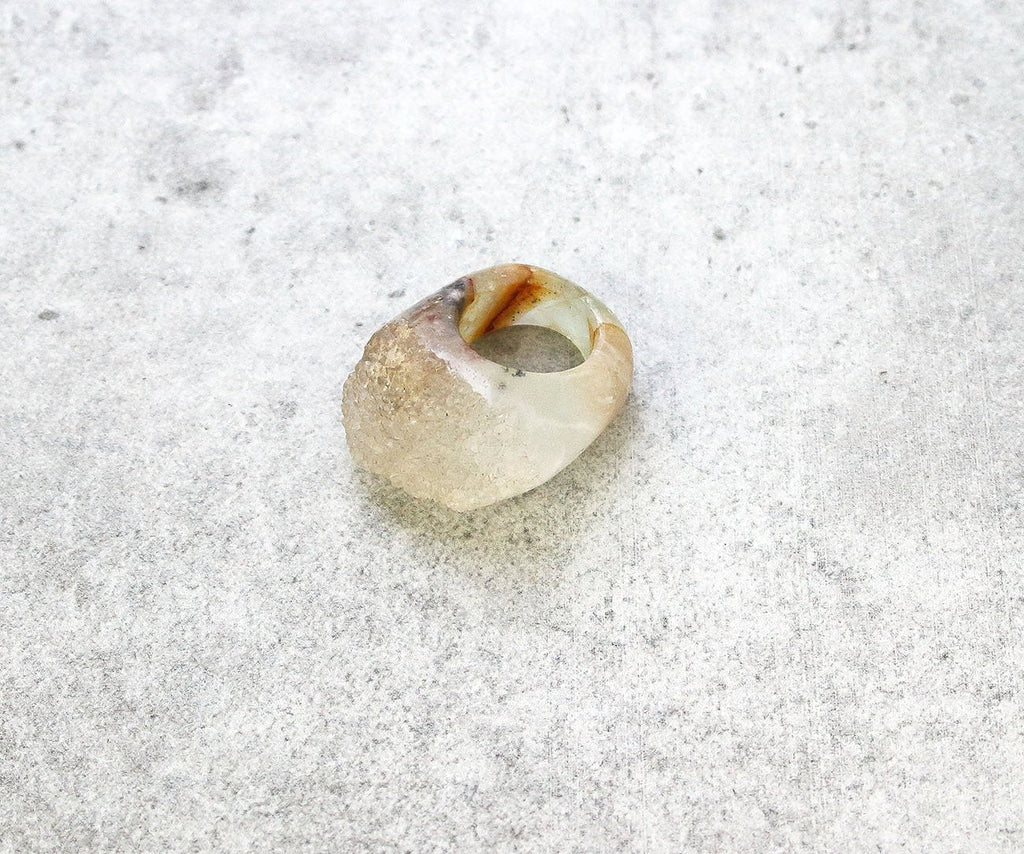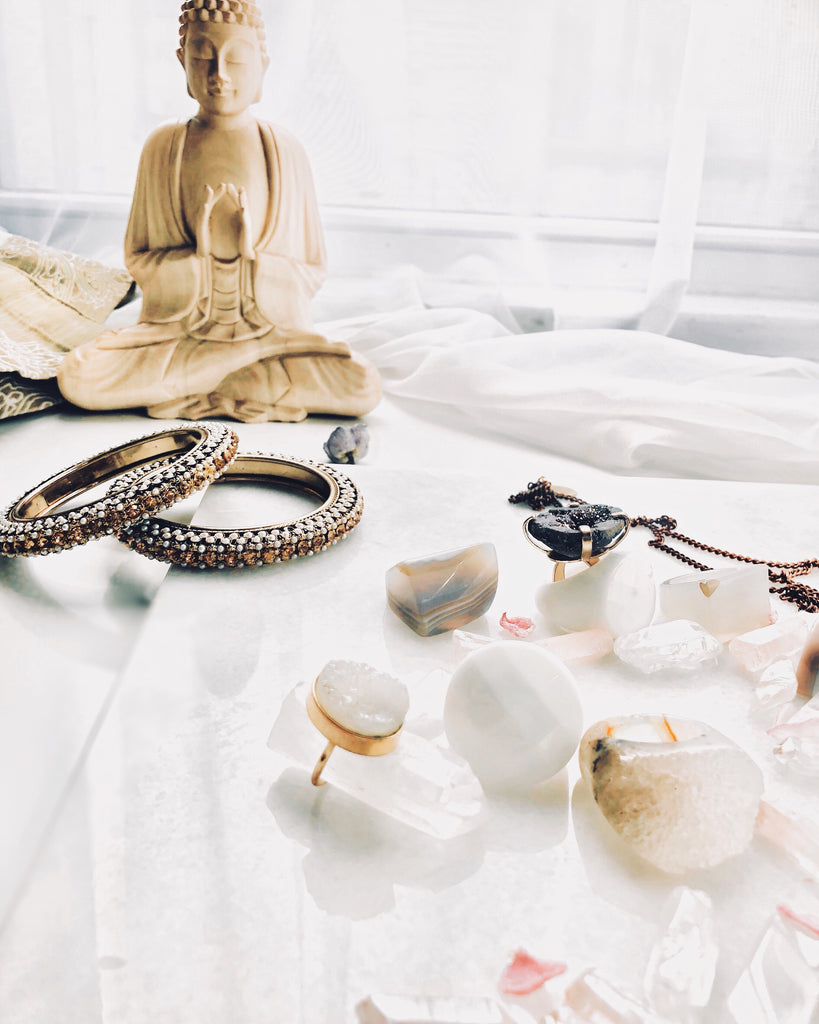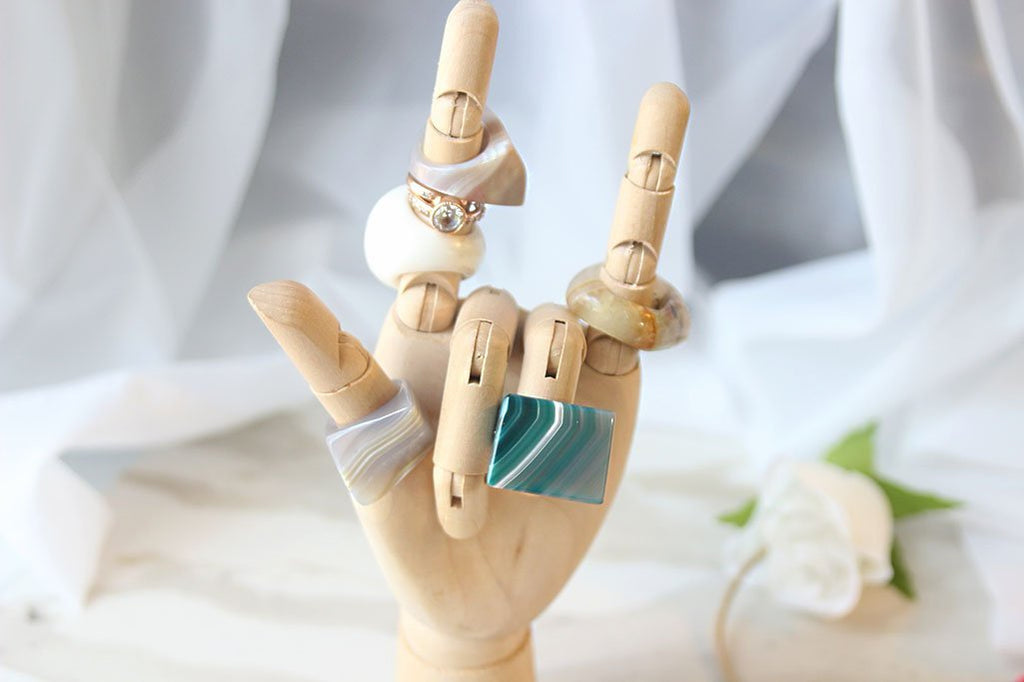 $70.00
$0.00
CELINE RING
This beautiful carved Druzy Agate stone ring is not only unique in coloring but is also one of a kind! Minimalist in design and color and carved and angled from a solid stone, this druzy-pointed ring has flecks and stripes of amber and grey and would be perfect accessory to any look. 

Agate is known for stabilizing one's emotional and physical energies while also strengthening one's intellect. Whether you wear it for its healing or balancing properties, this milky natural agate stone ring definitely makes a beautiful statement!
You will never see another ring like this!
Details
- natural agate stone
- size 8.5
- face surface angled rectangle 1.4" L; 0.8" W