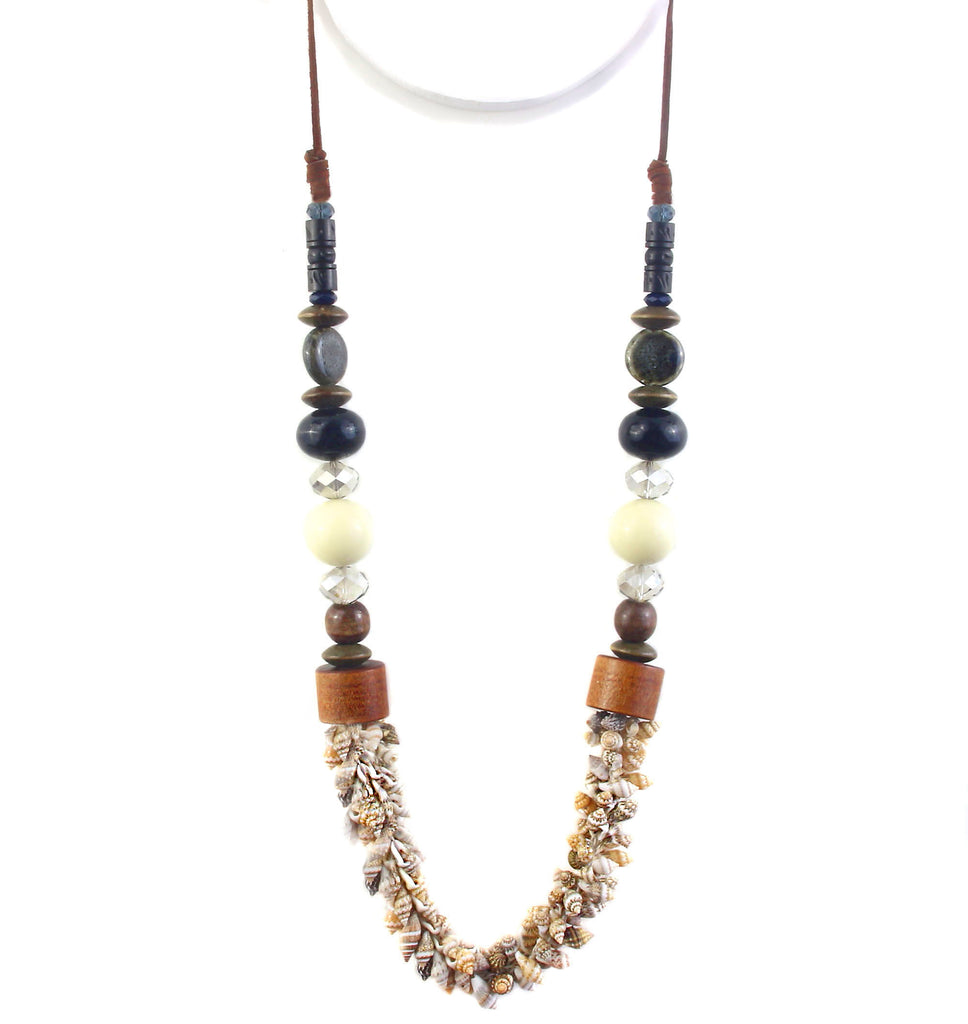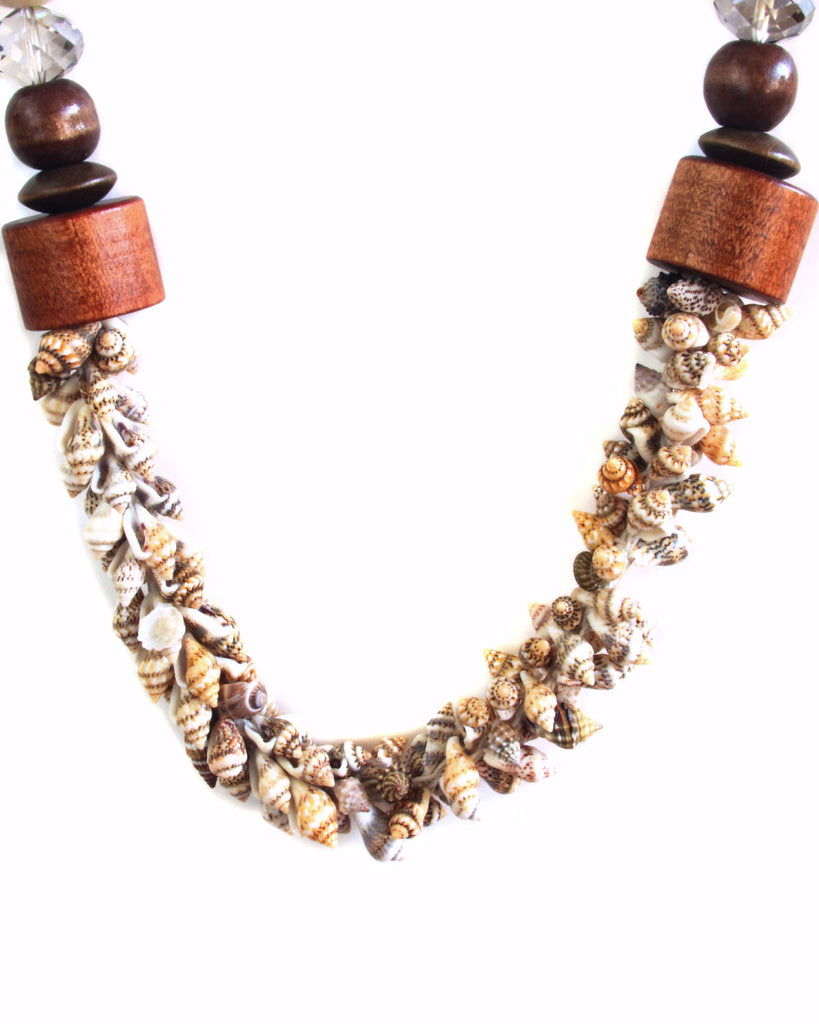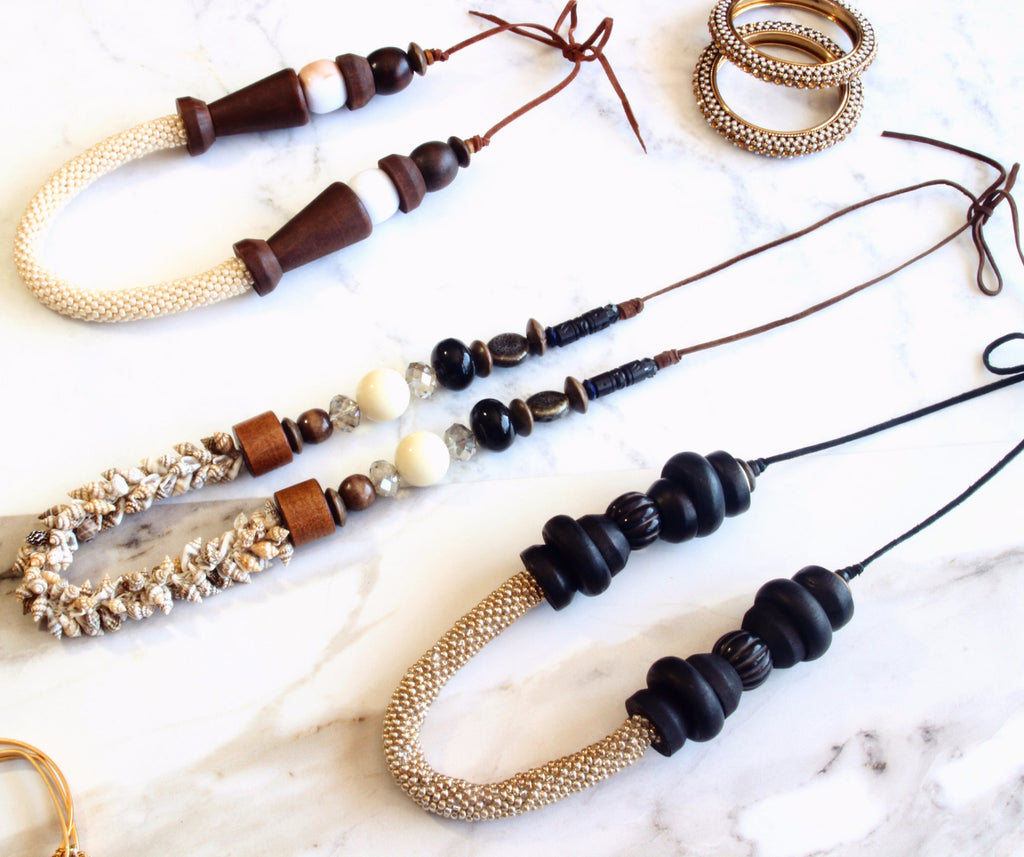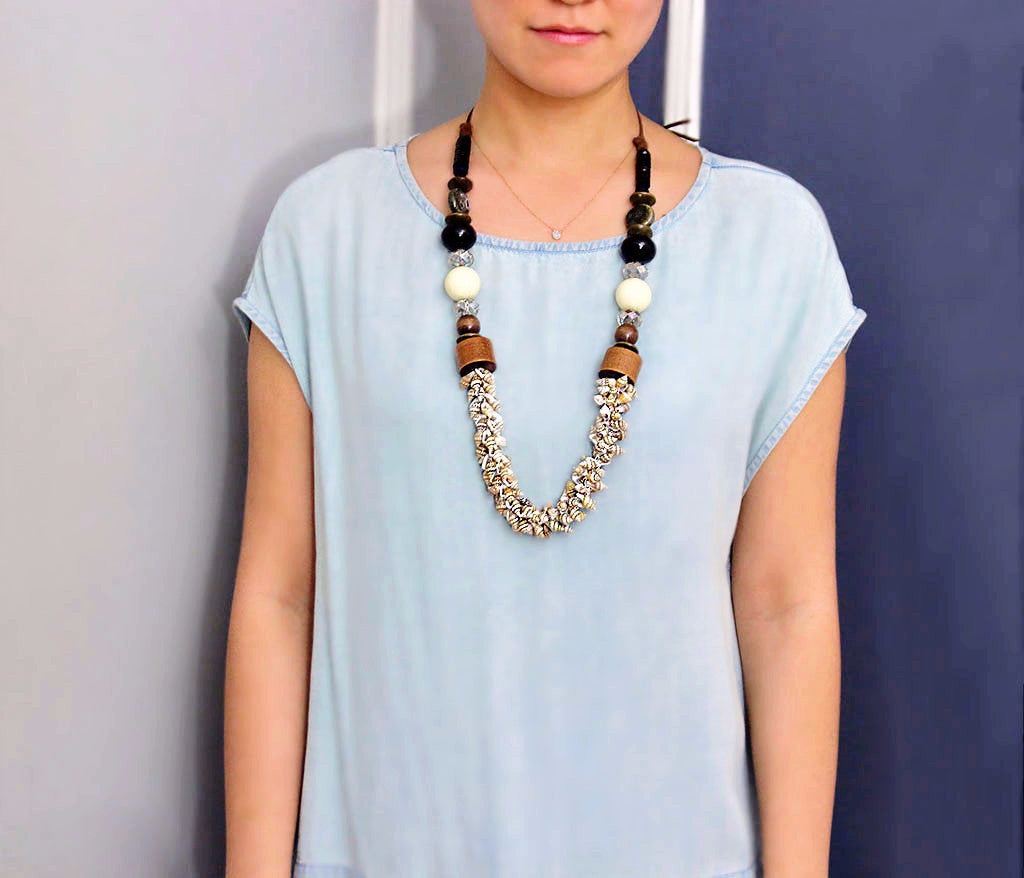 $210.00
$0.00
Ekaterina Bohemian Shell Necklace [LIMITED]
Over 100 micro-shells paired together with wood, ceramic, and crystals to form this beautiful modern bohemian statement that nods at its tribal roots.
Handmade of all natural materials and durable enough to last a lifetime.
Details
- shell, wood, suede, crystal, ceramic
- approx. 26-40 inches adjustable length
LIMITED QUANTITY 
*natural materials have unique characteristics, so there may be faint variations.  
Made in the USA