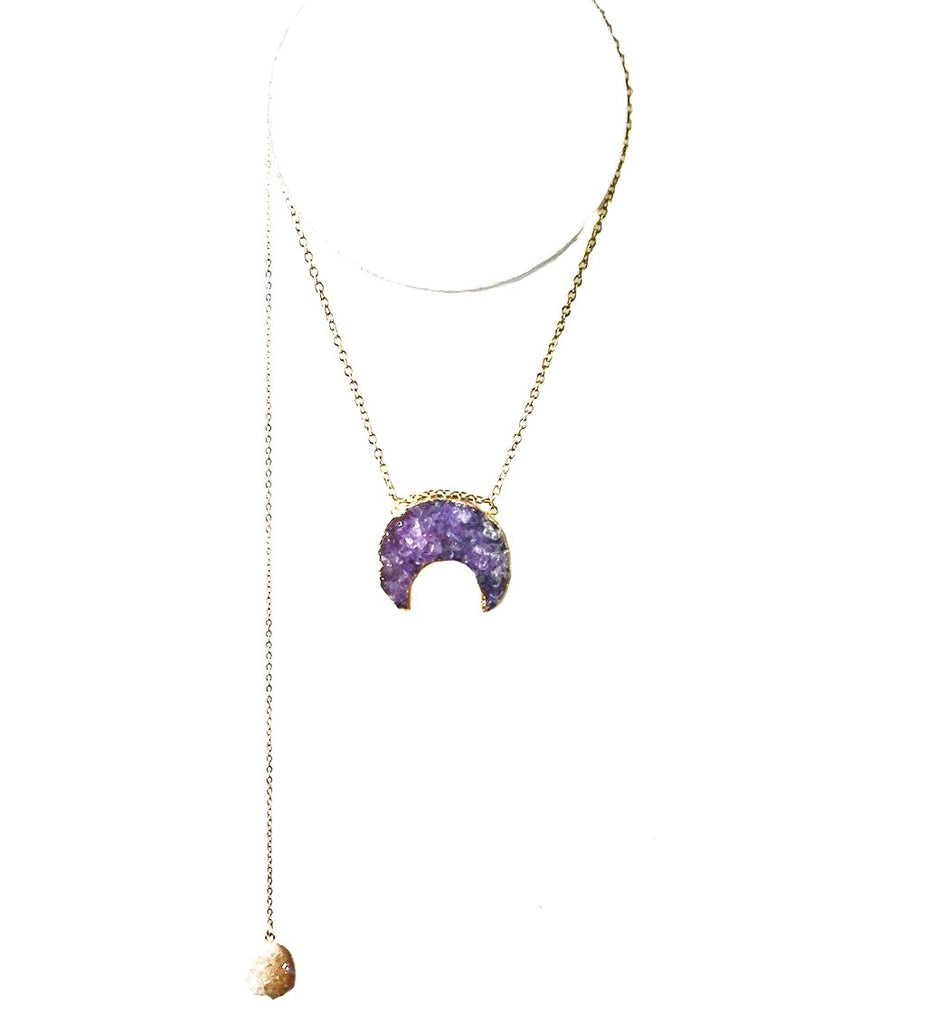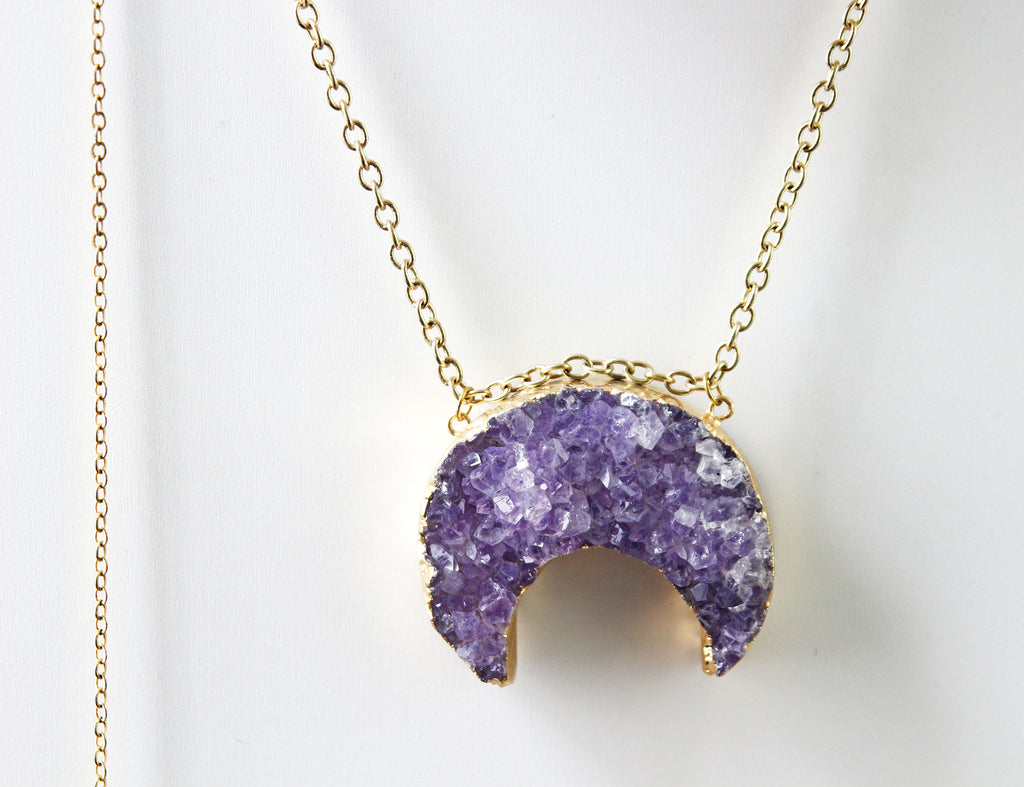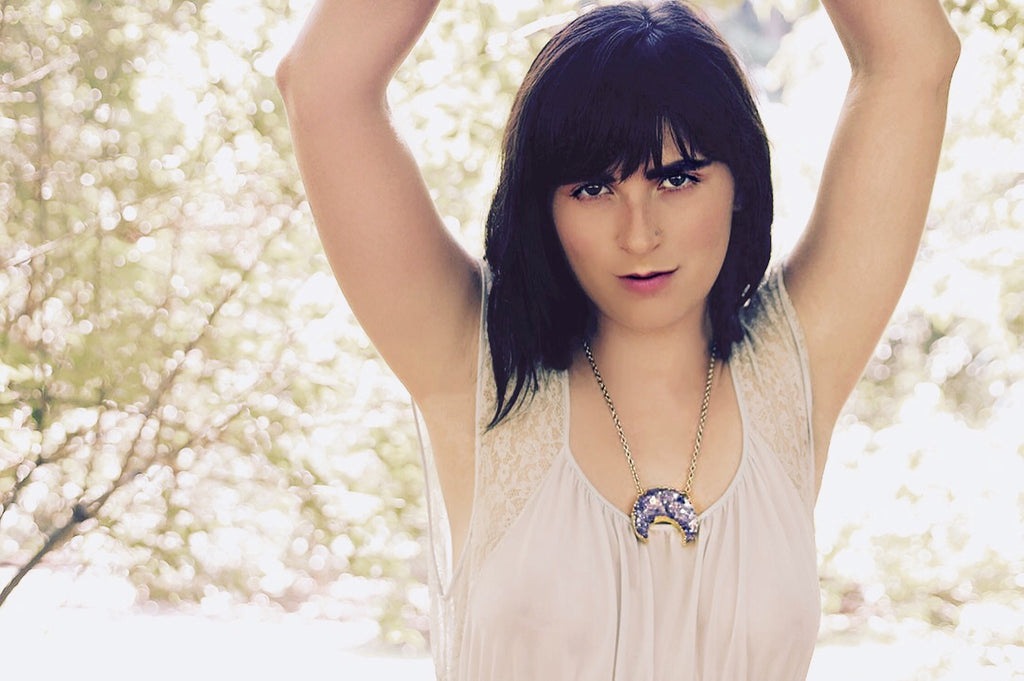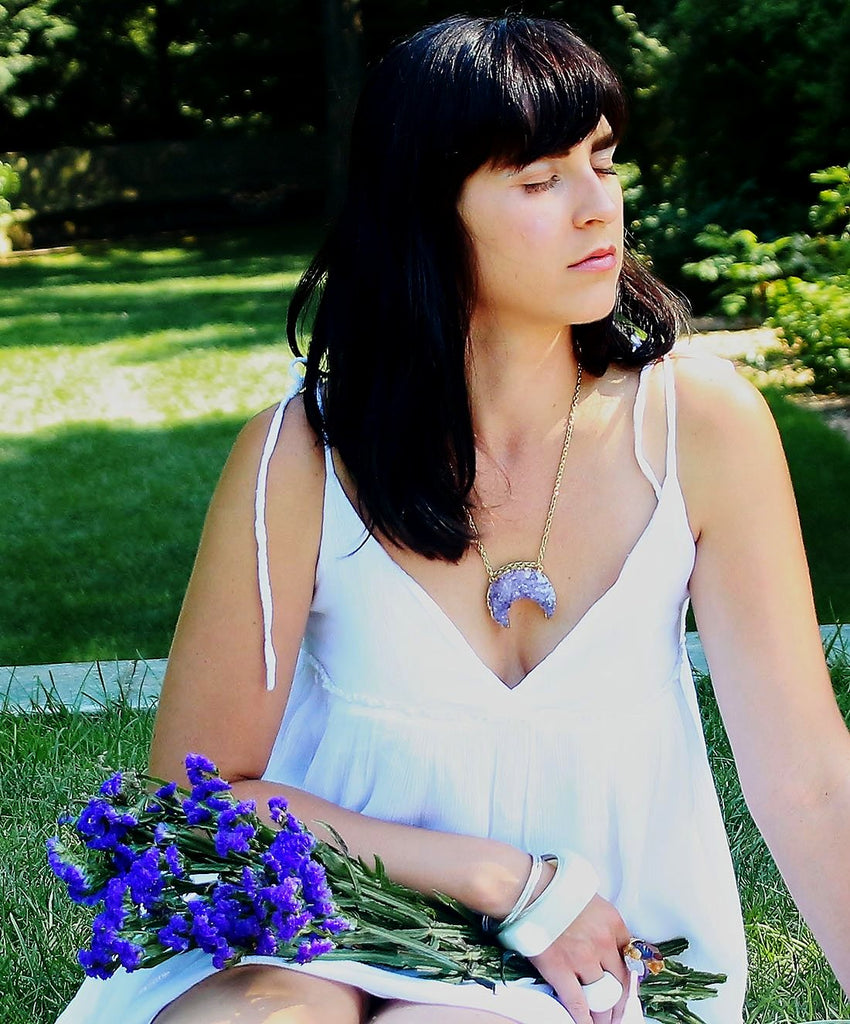 $85.00
$0.00
LUNAR2
A beautiful Druzy Amethyst crescent moon stone wrapped in a side of gold foil with an attached orbiting champagne druzy stone. Amethyst has many healing and cleansing properties but is known for purifying negative energy, restoring balance, and driving focus and success. This stunning necklace can be worn in many ways. Wear it with the orbiting druzy in the front or as an eye-catching dangler in the back. Whatever you decide, wear this to help balance your energy or pair it with other layering pieces to make a stellar statement. 
Details
- Druzy Amethyst, brass chain
- Amethyst pendant 1.5" ; 24"  chain/10" dangler druzy
*All stones and crystals are cleansed and purified before shipping.
made in the USA