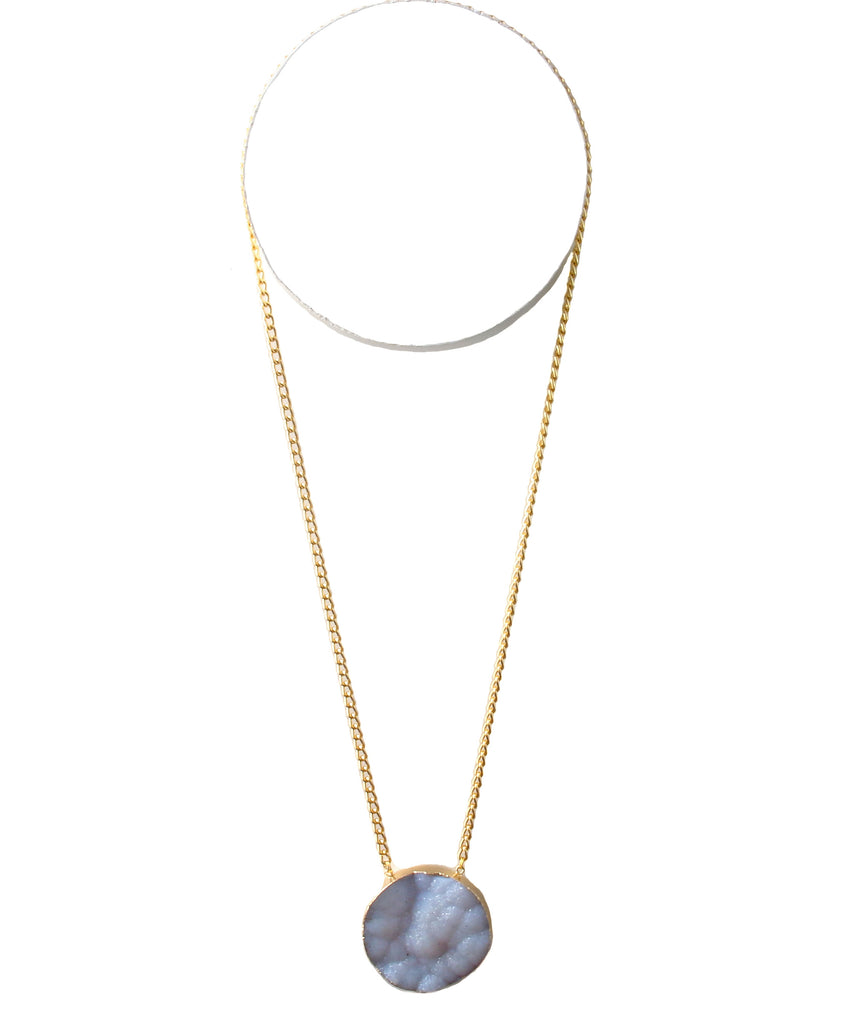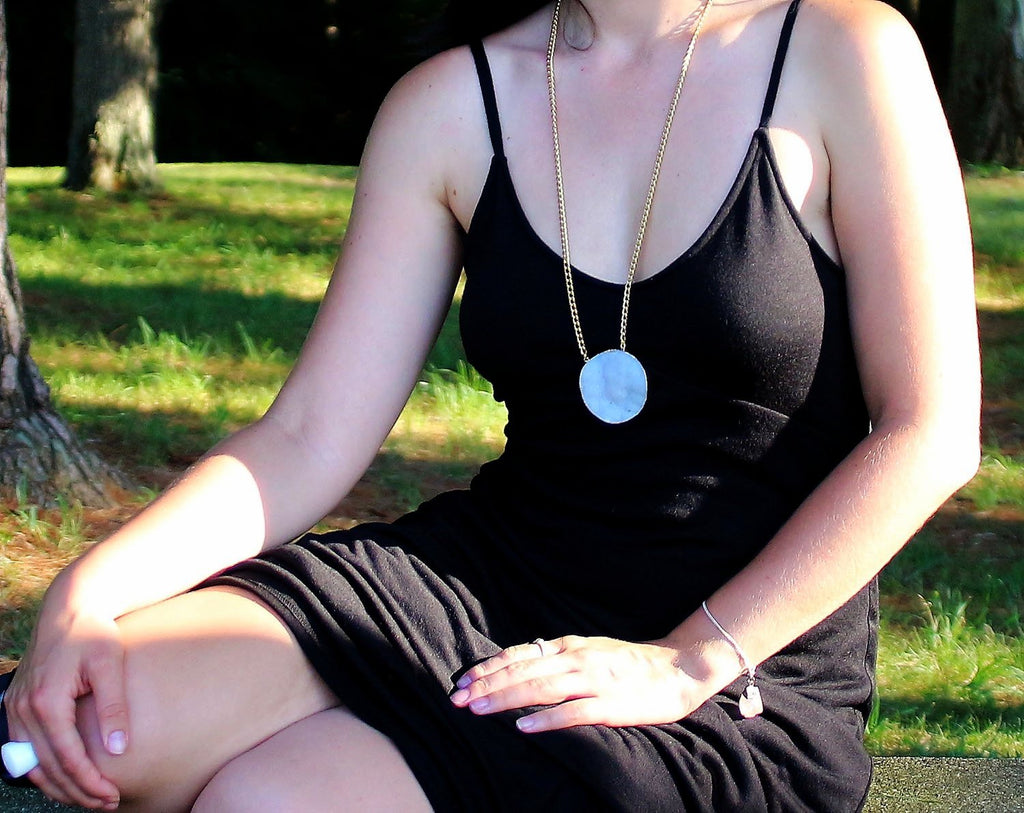 $78.00
$0.00
Lunar3
A beautifully smooth, sparkling, and white round Druzy Quartz stone wrapped in gold foil. This stunning piece, with its many facets, mounds, and specks reflections, mirrors and represents the visible near side of the moon. Quartz is a powerful stone and is known for enhancing, absorbing, and storing energy. Quartz is often used to amplify, balance and focusing energy and therefore is great as a healing, protecting, and meditating stone.
Wear this as a solitaire to help balance the energy around you or wear it simply as a beautiful statement. 
Details
- Round Druzy Quartz , gold foil, 29" brass chain

*All stones and crystals are cleansed and purified before shipping.
made in the USA