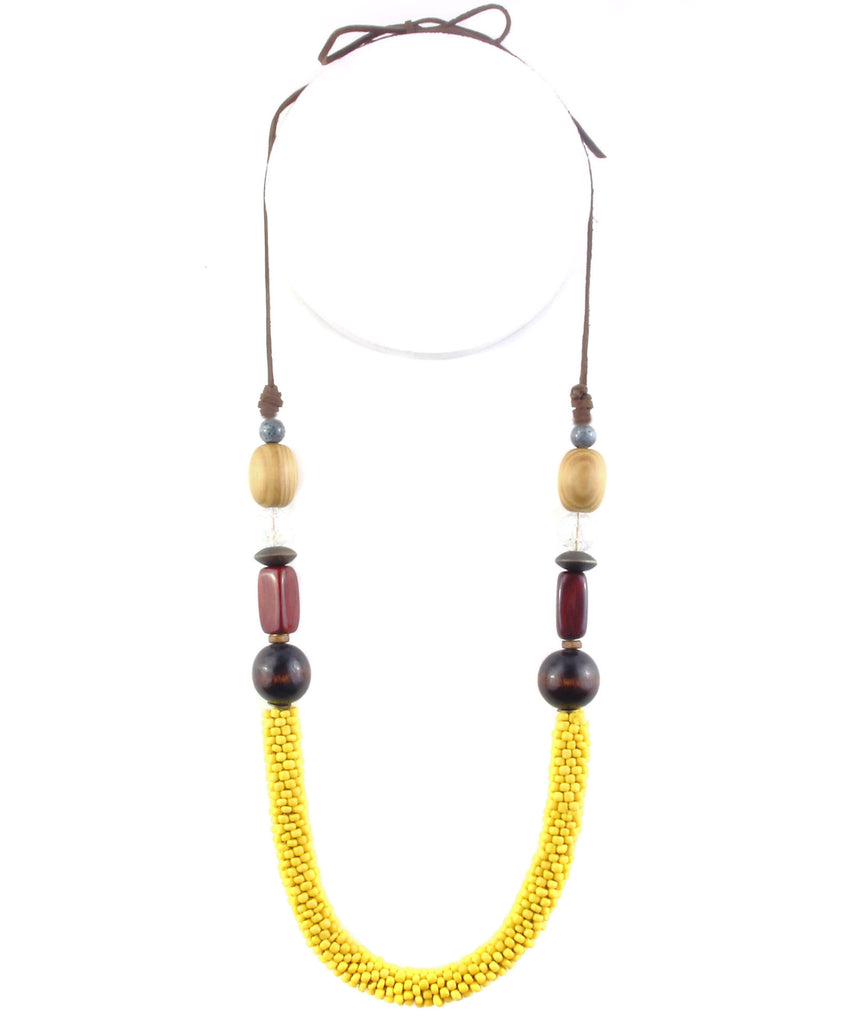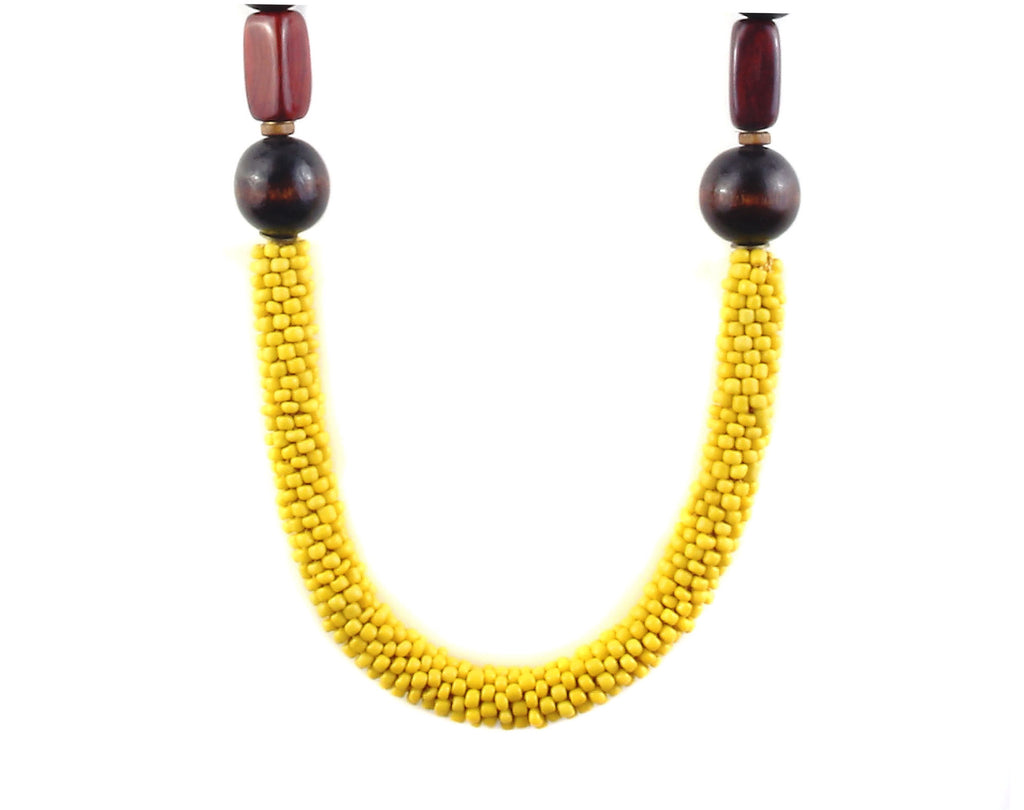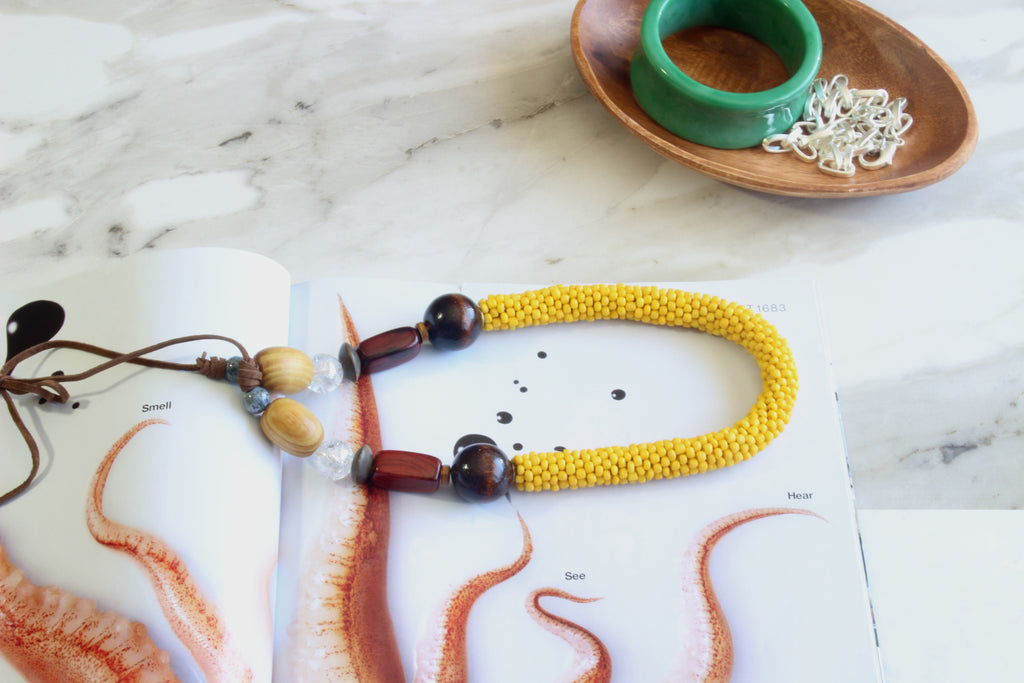 $220.00
$0.00
Oksana Tribal Necklace - MELLOW
Hand polished wood, ceramic, and crystal beads sit with over 500 woven glass beads to make a beautiful artistic statement. The glass beads are handwoven using traditional tribal methods and stands out as a unique and bold statement piece.

Handmade with natural materials that are durable enough to last a lifetime!
Details
- glass beads, wood, ceramic, natural stone, suede, brass
- approx. 20-34 inches adjustable length
*natural materials have unique characteristics, so there may be faint variations.  
made in the USA