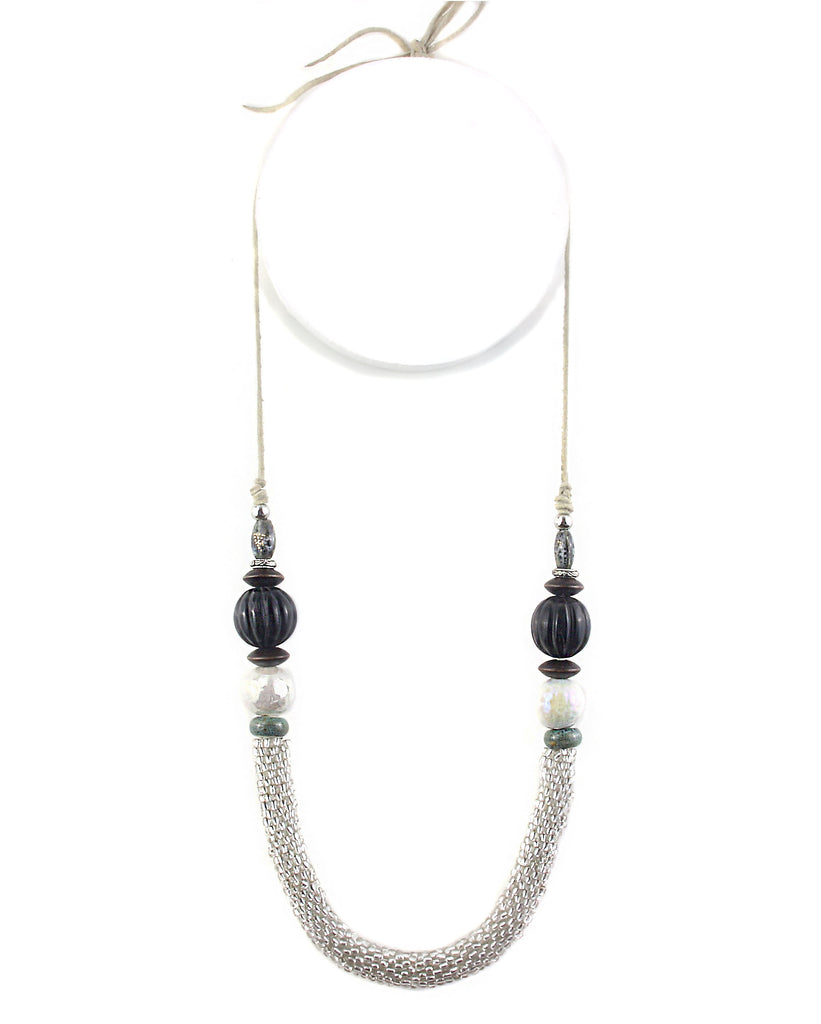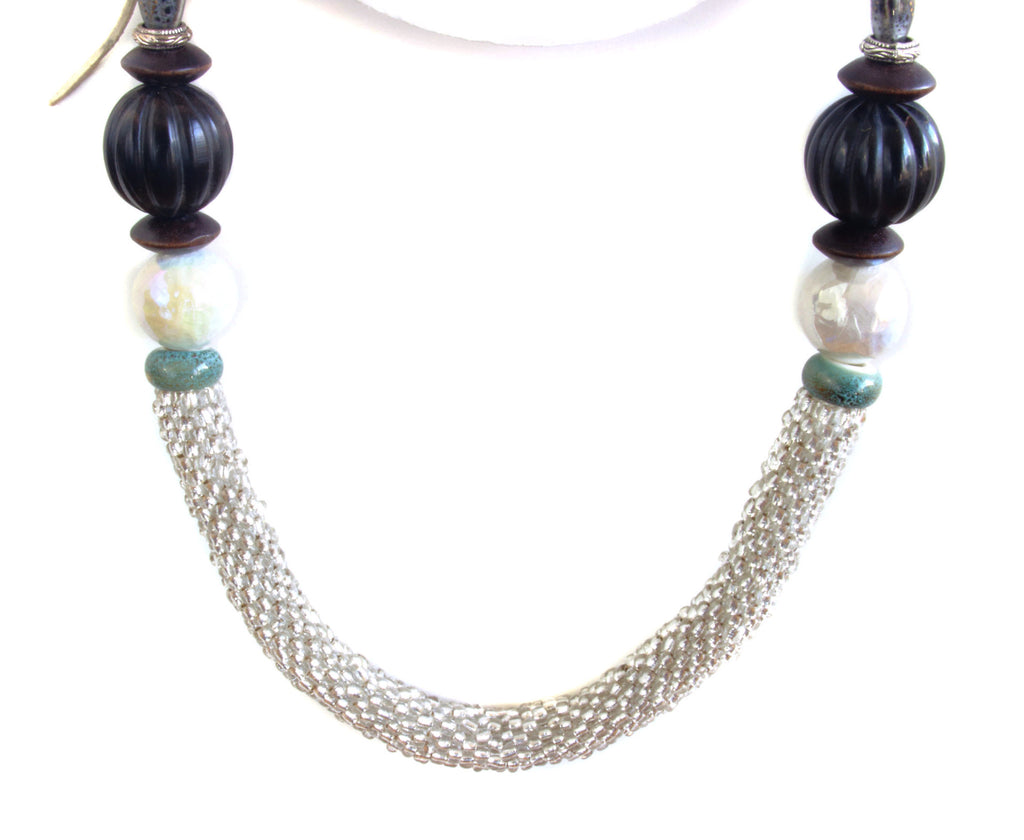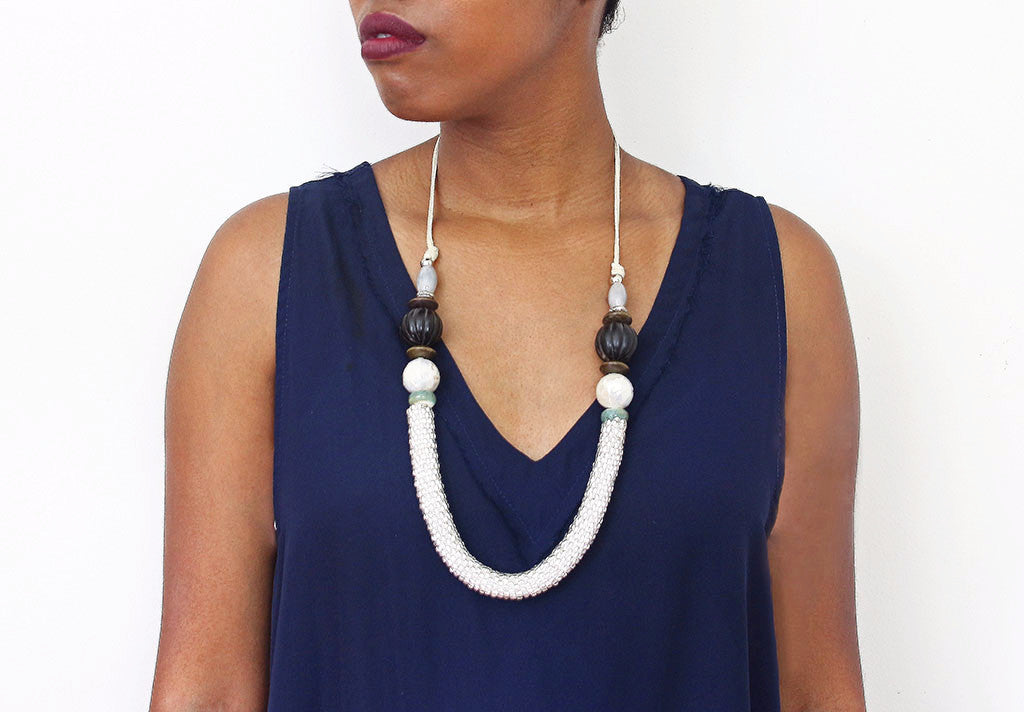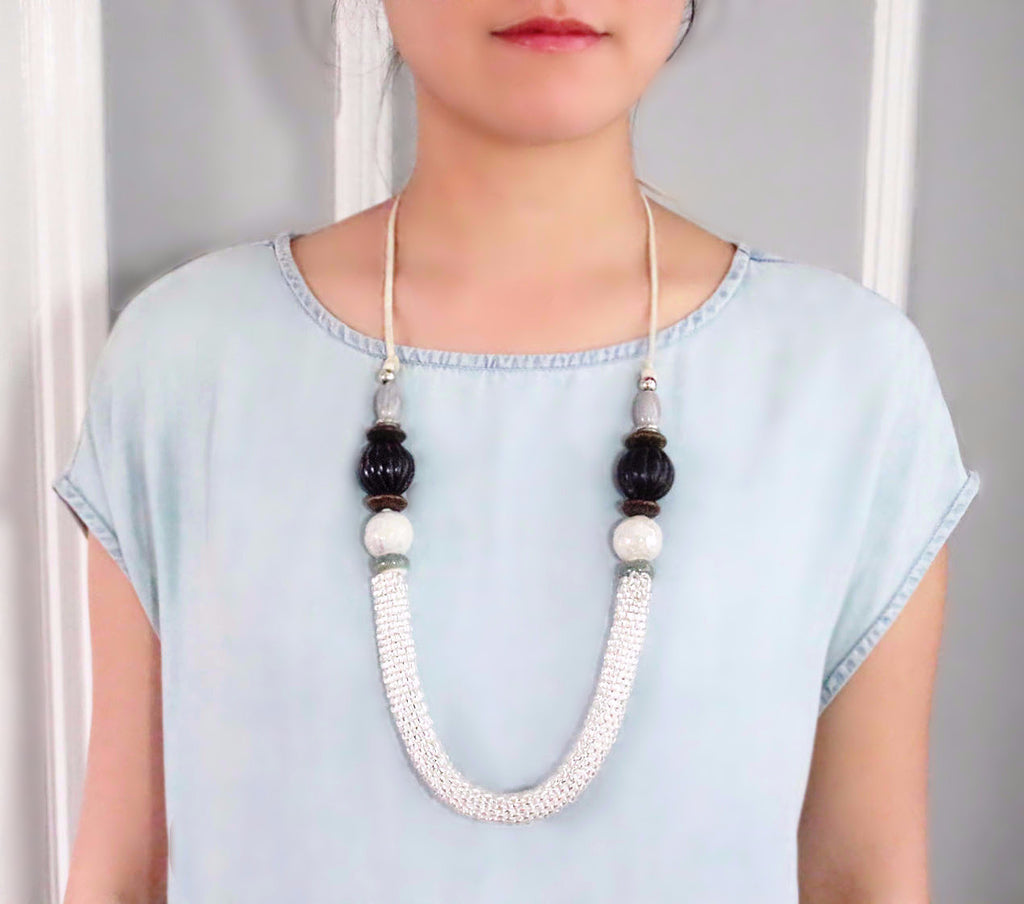 $220.00
$0.00
Oksana Tribal Necklace - Prim
Wood, ceramic, and vintage shed-horn beads sit with over 500 woven glass beads to make this beautifully sweet statement. The glass beads are handwoven using traditional tribal embroidery methods which helps this piece to stand out as a simple but unique and bold statement piece.

Handmade with natural materials that are durable enough to last more than a lifetime!
Details


- glass beads, wood, vintage shed-horn, ceramic, organic cotton, suede, metal


- approx. 20-34 inches adjustable length
LIMITED QUANTITY
*Each natural material is unique, so there may be faint variations.  

Made in the USA