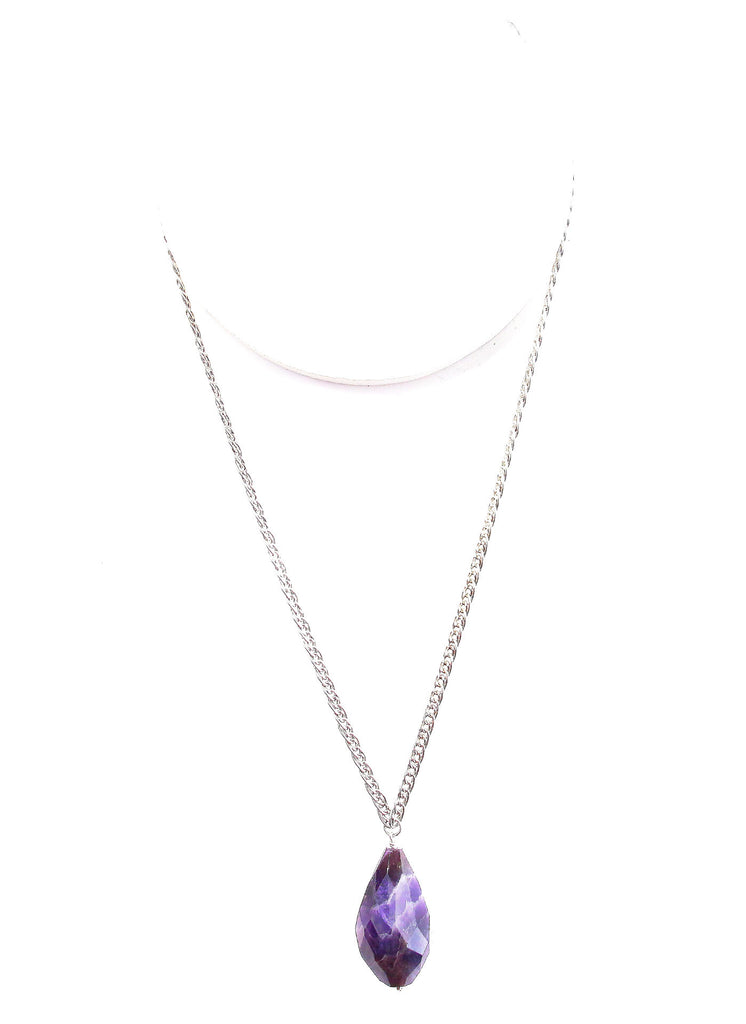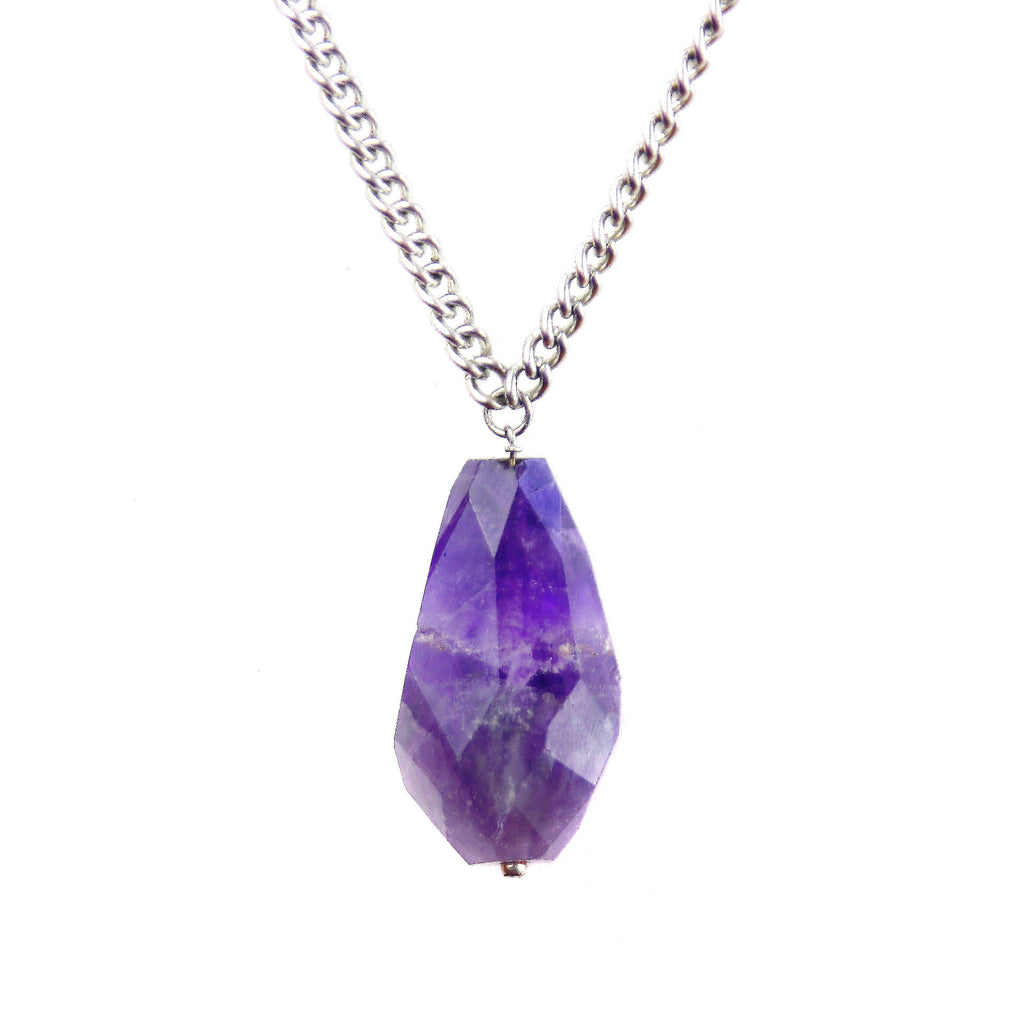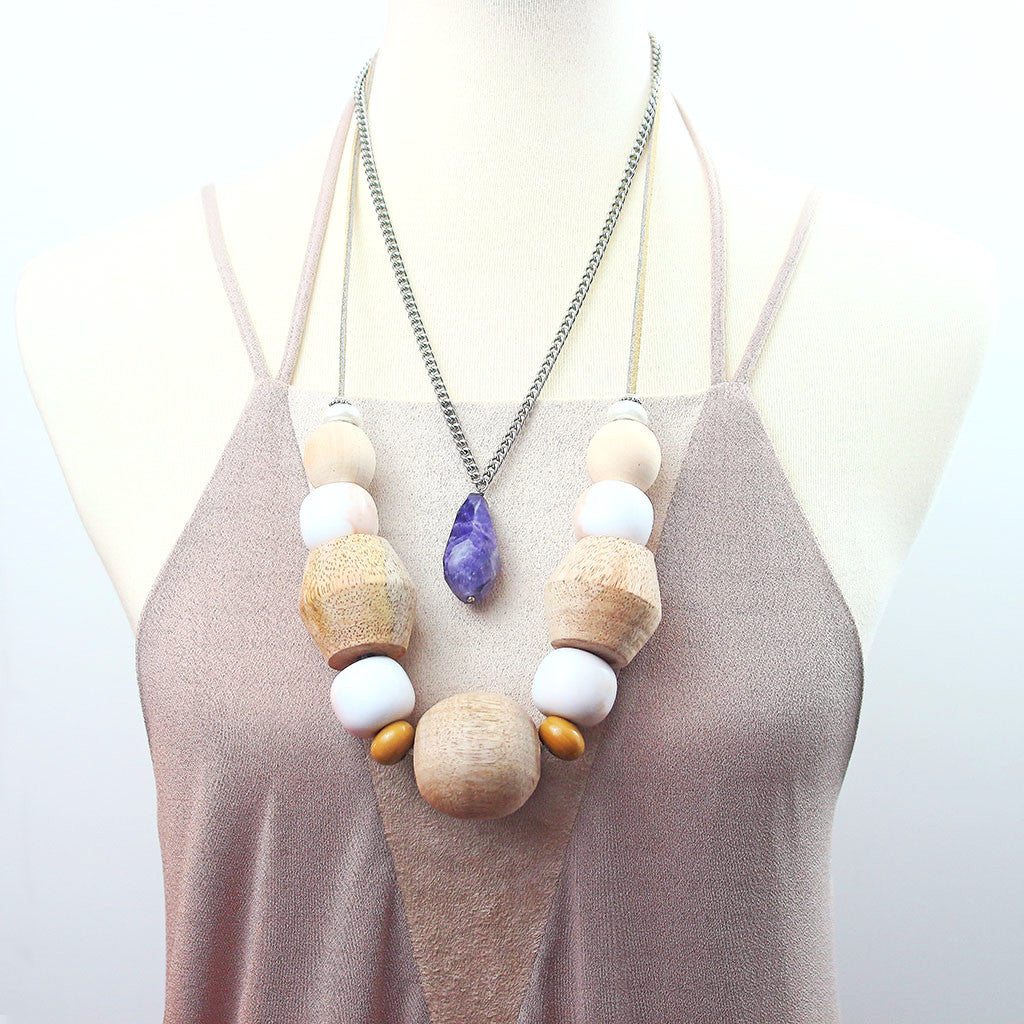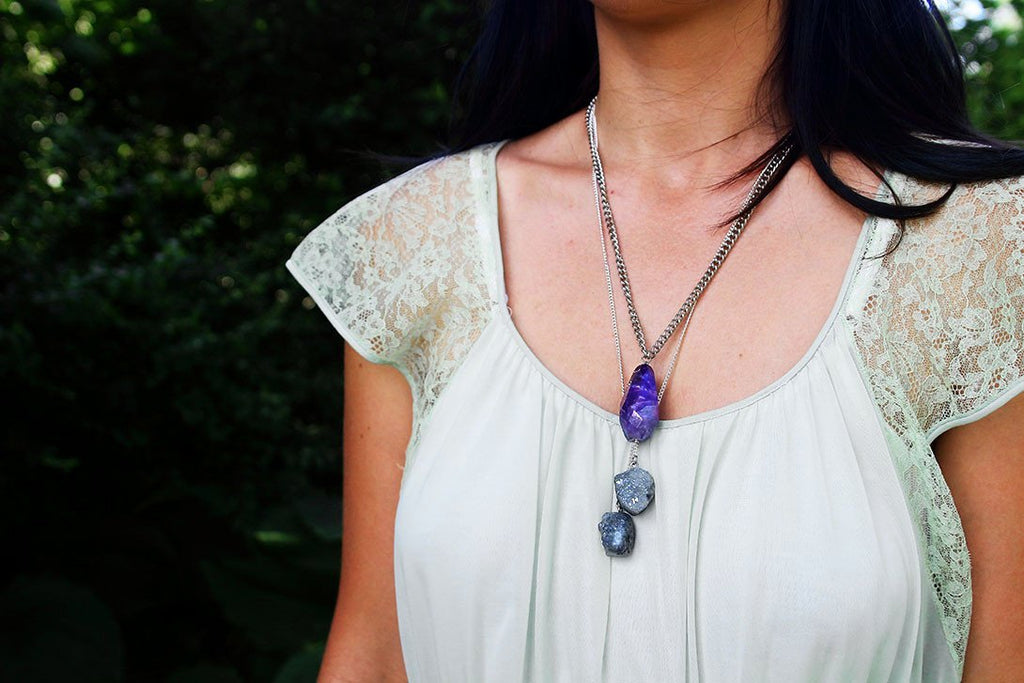 $82.00
$0.00
Raw Amethyst Solitaire
This beautiful large raw tear-drop shaped Amethyst stone will leave anyone transfixed in its singular beauty. Amethyst has many healing and cleansing properties but is known for purifying negative energy, restoring balance, and driving focus and success. Wear this as a solitaire to help balance your energy or pair it with other layering pieces to make a beautiful statement. 
Details
- Amethyst , sterling silver chain
- Amethyst pendant 2" ; 24" sterling silver chain
*All stones and crystals are cleansed and purified before shipping.
made in the USA